Crew Profile: Noe Kamalu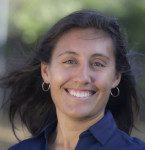 PVS Member Since 2009
HOMETOWN:
PRIMARY DUTY:
Educational Specialist
OTHER RESPONSIBILITIES:
Apprentice Navigator
Noelani has been a crewmember since 2009. She currently works for Kanu o Ka ʻĀina Charter School's Ka Oha program and is very passionate about education. During the World Wide Voyage, she served as an educational specialist, and an apprentice navigator.
Crewmember Roster